Tax Minimisation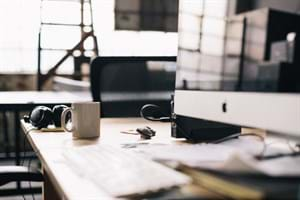 Our Accountants take the time to explain all possible alternatives so our clients are able to make informed decisions as to the best structure for their organisation.
Within each of these structures we are able to identify useful tax planning and minimisation strategies that will substantially reduce liabilities and offer your business greater flexibility as it grows and expands.
As part of our service, we also provide clients with the opportunity to have a tax plan completed each financial year. Tax plans are usually conducted between March and June each year and involve reviewing your information for the financial year to date, estimating income and expenses for the remainder of the financial year and making recommendations on ways you can legally minimise your tax obligations.
Some tax minimisation strategies we may consider for you:
Structuring the ownership of your assets tax effectively
Salary sacrifice and/or salary packaging
Managing super contributions within the caps
Super contribution splitting strategies
Transition to retirement strategies
Maximising the CGT small business concessions
Deferring income where possible
Reviewing income received for any income received in advance
Bringing forward expenditure that will be incurred in the foreseeable future
Utilising Government incentives
Farm Management Deposits
Effective use of both income tax losses and capital losses
Negative gearing opportunities
Assessment of tax benefits on fixed asset acquisitions
Our business services and taxation accountants believe strongly that proactive tax advice is truly a value adding exercise.
Accountant Toowoomba, Toowoomba Accountant, Accountants Toowoomba, Toowoomba Accountants, Accounting Toowoomba, Toowoomba Accounting, Accounting Firms Toowoomba, Toowoomba Accounting Firms, Tax Accountant Toowoomba, Toowoomba Tax Accountant, Tax Agent Toowoomba, Toowoomba Tax Agent, Tax Return Toowoomba, Toowoomba Tax Return, David Giesemann Toowoomba, David Giesemann Accountant Toowoomba, Anne McMahon Toowoomba, Anne McMahon Accountant Toowoomba, Tax Minimisation Toowoomba, Business Services Toowoomba, Asset Protection Toowoomba, Self-Managed Superfund Toowoomba, SMSF Toowoomba, Self-Managed Superannuation Fund Toowoomba